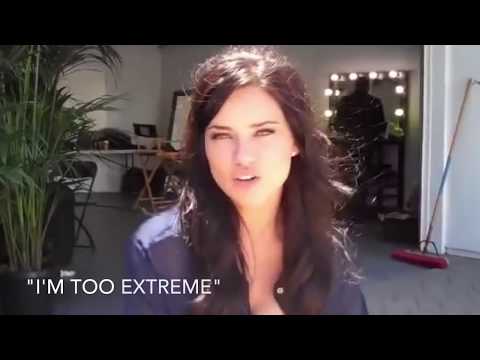 If you want to lose weight, you should watch this video showing Adriana Lima with her weird weight loss secrets and learn not to do the same unhealthy lifestyle.

Adriana Lima stop drinking any water at all for 12 hours to lose weight, here is what she said "No Liquids at all so you dry out, sometimes you can lose up to eight pounds just from that". she did this method 1 day before the show. Besides the celebrity unhealthy methods. there are many ways to lose weight healthier, such as having a good breakfast as explained below:
3 Best Breakfast for weight loss
1. Egg with spinach salad
Spinach is a one of the best healthy food, low calories but help to boost your energy through out the day.
 2. Chocolate with whole grain waffles
Whole grain is a premium healthy food, it helps to prevent heart disease and diabetes type 2. It also a low calories food
3. Quesadillas with Blueberries
Blueberries are rich in vitamins, minerals and antioxidants which can help you maintain health and protect form obesity.
Give the breakfast shared in this post a go and share your favorite breakfast by leaving a comment below.
Plus, I would really appreciate it if you could share this post. If possible, please share on Twitter, Facebook, StumbleUpon and Pinterest. I would be incredibly grateful for any help you can give spreading the word.